App controlled boxing glove dryers
App controlled dryer for drying and storing your boxing gloves after training or a fight
Sturdy steel construction in black, white or stainless steel
Built-in fan for a faster drying of your gloves
Personalized engraving, logos and color options available.
shipping costs apply,
1-2 days processing time.
Transit time varies according to destination and selected shipping option.
The new generation solution for keeping your boxing gloves dry and odour free!
Available in both freestanding and wall-mounted options, our app-controlled boxing glove dryer features a sturdy steel construction and sleek design to complement any home or training space.
With the power of technology at your fingertips, our dryer can be controlled via an easy-to-use app using either WiFi or Bluetooth connectivity. And the best part? It's compatible with Alexa, Google Home and SmartThings, making it a seamless addition to your smart home ecosystem.
But we didn't stop there – our dryer also features manual controls for easy on/off switching, giving you the flexibility you need for your busy life. And with the ability to set the run time and start controls via the app, you can rest assured that your gloves will be perfectly dry and ready for your next fight.
Step up to the ultimate boxing glove dryer today and say goodbye to damp, smelly gloves forever!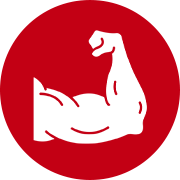 REAL STEAL
Tough build steel construction
REAL STYLE
Minimalist design, sleek and stylish
REAL FUNCTION
Perfect for storing and drying
Designed for fast, efficient drying and storing boxing gloves after training in a fixed place.