General shipping information

We ship worldwide!
If your country is not listed below, please contact us for specific shipping costs.
Shipping available for the following countries:
NB: Import duties and taxes may apply in your home country and are not included in our prices.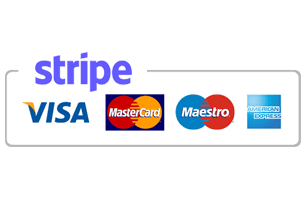 Stripe – secure credit card payments including Apple Pay and Google Pay

Simple and direct payment via online banking.

PayPal (including credit card, debit card, and bank transfer)
If you select this payment method, the next step is the forwarding to PayPal. If the required data has been entered there, it will automatically return to this shop to complete the order.