Boxing glove dryers, wall mount
Wall mounted rack for drying and storing your boxing gloves after training or a fight.
Sturdy steel construction in black, white or stainless steel.
Built-in fan for a faster drying of your gloves
Personalized engraving, logos and color options available
shipping costs apply,
1-2 days processing time.
Transit time varies according to destination and selected shipping option.
Dry and maintain your boxing gloves easily with our wall mounted glove dryer!
The robust all-steel design doesn't rely on heating elements that can damage your gloves. Instead, our quiet fan gently circulates air to ensure your gloves dry quickly without losing their shape or integrity, preventing the formation of bacteria, fungi and odors that can thrive in a warm environment.
Installation is a breeze, and our wall-mounted design means you'll save valuable floor space. Plus, the minimalist and elegant look of our gloves dryer will complement any home or workout area, making it both functional and stylish.
Keep your boxing gloves dry, fresh, and always at the ready with this innovative and high-quality product!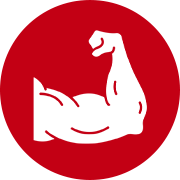 REAL STEEL
Tough build steel construction
REAL STYLE
Minimalist design, sleek and stylish
REAL FUNCTION
Fast, efficient drying and storing
Designed for fast, efficient drying and storing boxing gloves after training in a fixed place.