Boxing glove racks, freestanding
Freestanding rack for drying and storing your boxing gloves after training or a fight.
Sturdy steel construction in black, white or stainless steel.
Personalized engraving, logos and color options available.
shipping costs apply,
1-2 days processing time.
Transit time varies according to destination and selected shipping option.
Keep your boxing gloves organized and within easy reach with our high quality freestanding glove rack made from durable steel.
Its modern design and sturdy construction will make it a stylish and practical addition to any home or gym. With its freestanding feature, it's easy to place anywhere without taking up too much space. Our boxing glove rack can support the weight of even the heaviest gloves without bending or breaking. Say goodbye to a cluttered home or gym! Take your boxing game to the next level with our stylish and functional glove rack.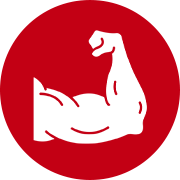 REAL STEEL
Tough build steel construction
REAL STYLE
Minimalist design, sleek and stylish
REAL FUNCTION
Perfect for storing and drying
Designed for storing and drying boxing gloves after training in convenient places.